Home
Responsible Serving® of Alcohol
Wisconsin Responsible Serving® of Alcohol Information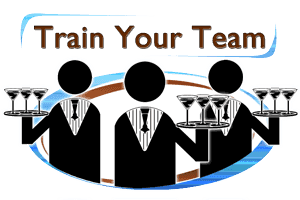 Click for Team Discounts
Click to get information about discounts if you need to train multiple team members. You will be redirected to Rserving.com
Wisconsin Responsible Serving® of Alcohol Course Approval
Approved Wisconsin DOR Alcohol Seller/Server Certification
The Rserving® Wisconsin Responsible Serving® of Alcohol course is approved by the Wisconsin Department of Revenue - for Wisconsin Alcohol Seller / Server Certification. This Wisconsin approved online responsible beverage server training course provides the Wisconsin State Approved Alcohol Server / Seller certification required to comply with Sec. 125.17 and 125.04(5)(a)5. Wis. Stats. and can be used to get your Wisconsin bartending license in the State of Wisconsin.


Employers receive discount pricing.
This course is approved or recommended for nearly all states; for specific state information,
click here.
Many states and employers are now requiring training for anyone who sells, serves or otherwise handles alcohol. In most cases, this course will fulfill either the state requirements or employer requirements. Among other things covered in this course, you'll learn:
How to check for and recognize fake IDs
How to visually make a judgment of intoxication
How to refuse a sale or service, and how to slow service
Your professional and legal responsibilities to your customers
and much more.




Enroll today and get your Responsible Serving® of Alcohol certification!




Click the

add to cart

button below and proceed to the checkout to get signed up. You will be emailed a username/password to login and begin.




---
Responsible Serving® of Alcohol is also available through the following offer:
Related Courses for Wisconsin:
What is the minimum age to sell/serve alcohol in Wisconsin?
The minimum age to sell and serve alcohol in Wisconsin is 18.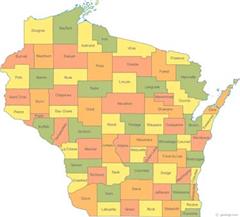 ---
The Wisconsin Alcohol & Tobacco Agency
The agency that handles Wisconsin liquor licensing and/or bartender licensing rules and regulations in Wisconsin is The Wisconsin Alcohol & Tobacco Agency. The contact information for The Wisconsin Alcohol & Tobacco Agency is listed below. You can contact them to verify that online server certification (bartender license) can be obtained in Wisconsin. We have also listed that information where applicable.

The Wisconsin Alcohol & Tobacco Agency
Telephone: (608) 266-2776
Website: https://www.revenue.wi.gov/Pages/FAQS/ise-atlicns.aspx/

Bartending License regulations for sellers and servers in Wisconsin

WI Dram Shop Laws: Limited

Can bartenders in WI work as a bartender with a felony conviction? no
No. A person who has an arrest or conviction record that relates to alcoholic beverages, etc. may not be issued an alcohol beverage license; if the person is convicted of a felony, he/she must get a pardon to be considered for receiving an alcohol beverage license.