Home
Responsible Serving® of Alcohol
Washington Responsible Serving® of Alcohol Information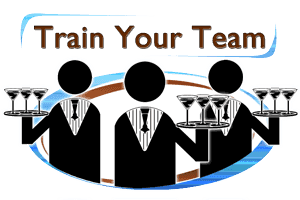 Click for Team Discounts
Click to get information about discounts if you need to train multiple team members. You will be redirected to Rserving.com
Washington Responsible Serving® of Alcohol Course Approval
Rserving's Washington Responsible Serving® course is approved by the Washington State Liquor and Cannabis Board for online Mandatory Alcohol Server Training (MAST). Upon successful completion of this course and the final exam, each student will be mailed his or her official MAST permit (either Class 12 or Class 13). Washington State requires an official alcohol server / seller permit within 60 days of initial employment except employees conducting tasting events. To conduct tasting events, employees must hold a valid Class 12 MAST permit (no grace period).

If you are age 21 or over, you will receive a Class 12 permit and it allows you to draw alcohol from taps, mix drinks and/or manage a retail liquor licensed premises for on-premises consumption. You may also conduct alcohol tastings at a grocery store, winery, and farmer's market.

If you are between ages 18 and 21, you will receive a Class 13 permit which allows you to take alcohol orders, carry alcohol to customers and pour alcohol into a customer's glass at the customer's table in a liquor licensed establishment for on-premises consumption.

If you turn 21 after you have taken our course, contact us and we will upgrade your permit to a Class 12 permit. This permit will have the same expiration date as your Class 13 permit and can only be obtained through us: Rserving® 800-247-7737 or support@Rserving.com

NOTE: You must be at least 18 years of age to take this course. If you will turn 18 within the next 30 days, please contact us at 800-247-7737 or at support@Rserving.com to signup for the training.


Employers receive discount pricing.

You are on a WSLCB-certified third-party website and any questions related to course access, technical issues, and course content must be directed to Rserving.com. WSLCB has certified the MAST course based on the Washington Administrative Code Chapter 314-17, and any other information on this website that is not a part of the MAST course may not have been certified by WSLCB.

System Requirements: Have access to a computer, phone or other similar device and the internet and possess basic computer skills for navigating the website and training program.


This course is approved or recommended for nearly all states; for specific state information,
click here.
Many states and employers are now requiring training for anyone who sells, serves or otherwise handles alcohol. In most cases, this course will fulfill either the state requirements or employer requirements. Among other things covered in this course, you'll learn:
How to check for and recognize fake IDs
How to visually make a judgment of intoxication
How to refuse a sale or service, and how to slow service
Your professional and legal responsibilities to your customers
and much more.




Enroll today and get your Responsible Serving® of Alcohol certification!




Click the

add to cart

button below and proceed to the checkout to get signed up. You will be emailed a username/password to login and begin.




---
Responsible Serving® of Alcohol is also available through the following offer:
Approved for online Mandatory Alcohol Server Training (MAST) by the Washington State Liquor and Cannabis Board
Related Courses for Washington:
What is the minimum age to sell/serve alcohol in Washington?
The minimum age to sell and serve alcohol in Washington is 18.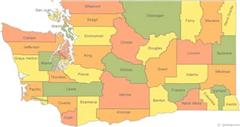 ---
The Washington State Liquor and Cannabis Board
The Washington State Liquor and Cannabis Board issues liquor licenses and permits for licensees, bartenders and servers. The contact information for The Washington State Liquor and Cannabis Board is listed below. You can contact them to verify that online server certification (bartender license) can be obtained in Washington. We have also listed that information where applicable.

The Washington State Liquor and Cannabis Board
Phone: (360) 664-1600
Website: lcb.wa.gov

Washington Licensee's Certification Card

In Washington, any person attempting to purchase alcohol is required to present proper identification proving they are 21 or older. If you have doubts about the person's age, even if the ID is one of the acceptable forms of ID, you can ask the customer to complete a Licensee Certification card.

Licensee Certification cards must be filled out completely and signed by the person presenting the ID. These cards must also be filed by the close of business the same day the cards are completed. Licensee Certification cards must be available for examination by any law enforcement officer.

A completed Licensee Certification card may be a defense against charges for serving alcohol to a minor (if the card is filled out correctly including signatures from a person who checked the ID and the minor). This can be an evidence that you have acted in good faith to prevent the sale of alcohol to a minor.


Click Here To Download Washington Licensee's Certification Card.

Quick tips for Washington Bartenders

WA Dram Shop Laws: No. Third Party Liability
WA Happy Hour Laws: Washington state law does not allow the following types of promotions:

Two for the price of one,
Buy one, get one free,
Two drinks for a fixed price, and/or
All you can drink.

A business also may not sell (or offer or advertise to sell) alcohol for a price that is less than the acquisition cost. There may be exceptions under certain circumstances, such as when a product is discontinued or seasonal (after the season for the product) or the goods are damaged or have deteriorated.

Can bartenders in WA work as a bartender with a felony conviction? maybe
A person with a felony conviction is not restricted from obtaining a Class 12 or Class 13 permit and working as a bartender. However, if a person is convicted of a felony or violation of a liquor law after they obtain their permit, they could receive a fine, suspension or revocation of their permit.