Home
Washington, DC Responsible Serving® of Alcohol (On and Off Premises)
Please choose the type of training you need from the options below.



Rserving is approved by the District of Columbia Alcohol Beverage Regulation Administration!





DC ABRA COVID Update:

As of February 4, the District remains in Phase Two with limited indoor dining reinstituted and modified service hours in effect.

Modifications include:
Indoor dining is limited to 25 percent capacity of the lowest seat count included on the DCRA-issued Certificate of Occupancy. Capacity maximums apply to tents and temporary structures with three (3) or more sides, and summer gardens with closed retractable roofs. Igloos seating individual parties of six (6) persons or less are exempt.
Outdoor dining continues to be permitted between 6:00 a.m. – 12:00 a.m., daily, with on-premises alcohol service and consumption required to end by 10:00 p.m., daily. Previously, on-premises alcohol consumption was permitted from 6:00 a.m. -- 12:00 a.m., daily.
Alcohol sales for carry-out and delivery are allowed between 6:00 a.m. – 12:00 a.m., daily, with advance registration with the Alcoholic Beverage Regulation Administration (ABRA). Previously, alcohol carry-out and delivery was permitted from 6:00 a.m. – 1:00 a.m., daily.
Comprehensive Phase Two guidelines, including table capacity maximums and patron spacing requirements, are detailed at
abra.dc.gov/page/phase-two-reopen-dc.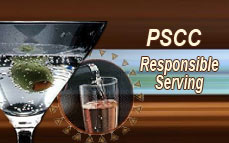 Online course for servers at establishments where patrons consume alcohol on the premises.
example: bars, restaurants, catering, events, etc.
Learn More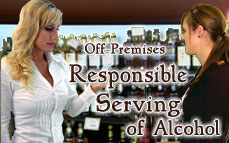 Online Course for sellers at establishments that sell alcohol to be consumed elsewhere.
example: liquor stores, convenience stores, grocery stores, etc.
Learn More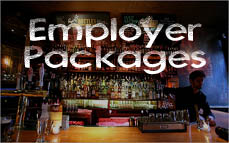 For employers / managers that need to train multiple employees
Purchase courses for multiple employees at discounted pricing.
Employer Discount Pricing
Responsible Serving® of Alcohol
$3.98
Food Safety for Handlers
$3.95
Learn More